Board of Directors
Valerie Beattie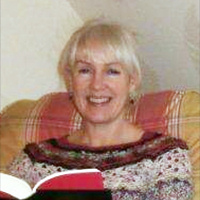 Director since 2008; Chair since Spring 2020
Valerie Beattie came to Scotland to study at Edinburgh University and moved to the Highlands to work with the University of the Highlands and Islands. During her time here she developed the university's first undergraduate Literature degree and has been managing the Cultural and Creative Industries curriculum in Inverness College UHI for the past 5 years. Passionate about literature and the arts, she has had a book draft accepted for publication…just waiting for the time to write it now.
---
Lesley Harrison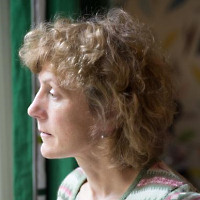 Director since 2017
Lesley lives on the Angus coast. In her poetry and prose she explores our instinctive responses to our 'home' environment - physical, material, linguistic, psychological. Recent projects include working with scientists and visual artists to produce a multimedia 'deep map' of the Icelandic fishing village of Skagaströnd. Her most recent poetry collection is 'Disappearance - north sea poems - ' (Shearsman 2020)
---
Sherry Morris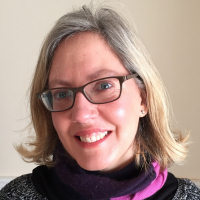 Director since 2019
Sherry is originally from America's Heartland, Missouri, but moved to London in 2000. In 2017 she moved to a farm in the Scottish Highlands where she pets cows, watches clouds and scribbles stories. She writes monologues, short stories and flash fiction which have won prizes, placed on shortlists and longlists, and have been performed in London and Scotland. Her first published short story was about her Peace Corps experience in Ukraine. She helps organise Dingwall's annual Word on the Street festival and provided administrative support on the anthology Best Microfiction 2019, edited by Meg Pokrass and Gary Finke. She tweets @Uksherka and her writing can be found on www.uksherka.com.
---
Kirsty Gunn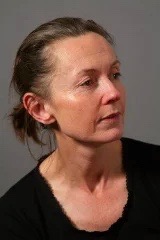 Director since Spring 2020
Kirsty Gunn writes short stories, novels and essays and is published by Faber and Faber and internationally. Her work has been turned into films and dance and audio theatre and is widely anthologised. She established and directed the programme in Writing Practice and Study at the University of Dundee where she is now Research Professor, and is joint publisher, with Gail Low, of The Voyage Out Press.
---
Adrian Clark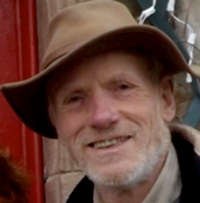 Director since 2008; Chair 2009- early 2020
Worked and travelled in Africa for ten years (development and journalism) before starting new life in the Highlands (community, arts and cultural development). Became involved with Northwords while working as a Highland Council cultural officer. When made redundant embarked on full time study (BA Scottish Cultural Studies) and became closely involved with Evanton Community Wood, currently my principal activity. Gaelic learner.
Recent Directors
We are grateful to Peter Whiteley (Director 2017-2020), Ann Yule (Founder director), Stewart Lackie (Director until 2015), Anne Macleod (Director from 2015 to 2018) and Kristin Pedroja (Director from 2010 to 2018) .
↑