Scotland's Literary Resurrectionists
Paul F Cockburn examines the habitual 'borrowing' of favourite characters from Scottish fiction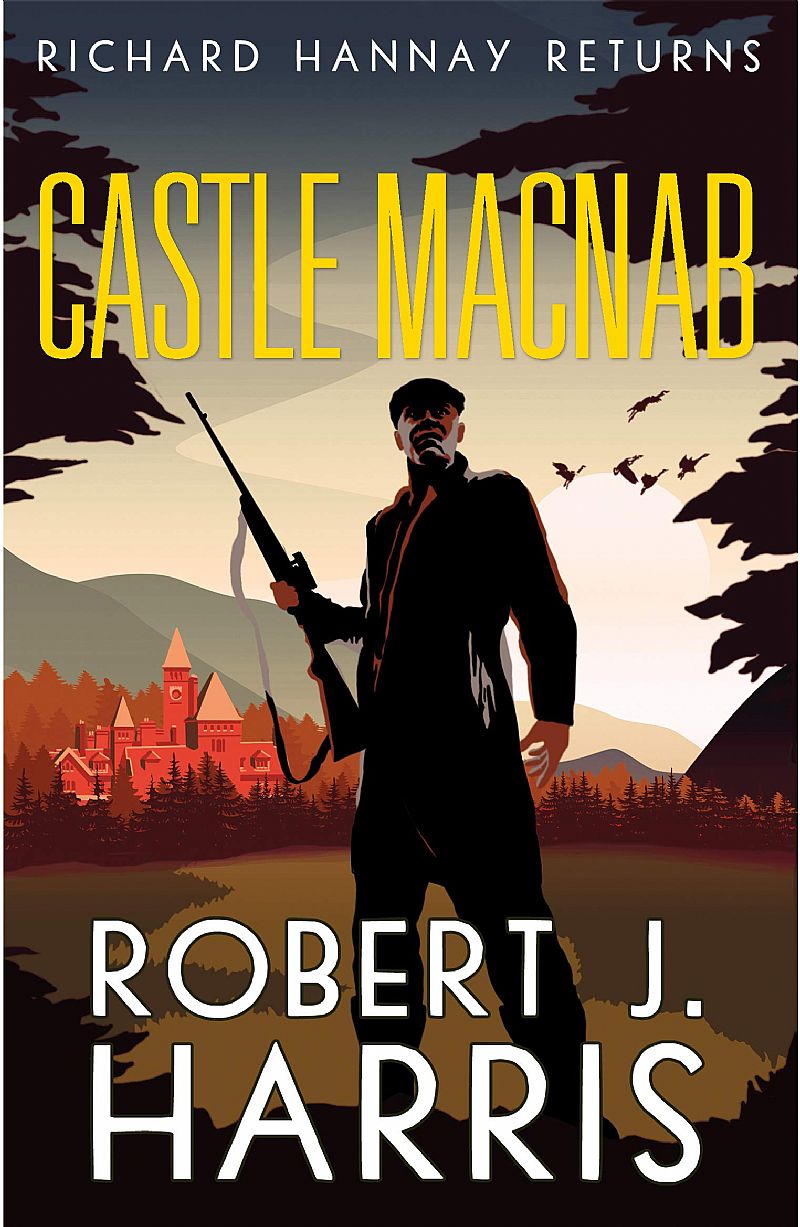 Back in 2012, the Scottish author and screenwriter Ewan Morrison introduced at least a few Guardian readers to a literary phenomenon with a pedigree older than most probably had thought: "fan fiction", or "fanfic".
In its simplest form, fanfic is when people write their own stories using characters and scenarios taken from their favourite novels, TV shows, films, or even real life—oh yes, believe it or not, there's actually fanfic out there about pop stars like Justin Bieber and Harry Styles.
The 'hook' on which Morrison hung that particular Guardian article was the then-global success of E L James's Fifty Shades of Grey, which the author had developed from her early fanfic based on characters from Stephanie Meyer's 'vampires-versus-werewolves' Twilight Saga. Since Fifty Shades had "hit 31 million sales in 37 countries," he pointed out, "worried voices are asking: is this the beginning of an era in which fanfic overthrows original creation?"
Morrison dismissed such "paradigm-shift apocalypticism", not least because fanfic has a far lengthier history and diversity than you might imagine. Yes, he accepted that it had "multiplied exponentially with the invention of the internet" and, as he pointed out, some professional writers were dead set against it. Interview with the Vampire author Anne Rice went as far as writing publicly to her fans, vigorously defending her copyright: "It upsets me terribly to even think about fan fiction with my characters." Yet in contrast, J K Rowling was initially "flattered people wanted to write their own stories" based on her Harry Potternovels—just as long as they didn't try to make money from them!
If there is any distinction in fanfic, this is arguably the only one that matters. The vast majority of fanfic is written and distributed with genuinely no financial imperative; the point is for people to express themselves, not make a buck. Their work is freely shared in print and online – on sites such as Commaful, fanfiction.net, and Archive Of Our Own – in what might be charitably called democratic creativity. In contrast, there is a far smaller proportion which is published by proper publishers and found in bookshops which deliberately don't have any shelves labeled as "fanfic". Inevitably, money is involved at every stage of the process.
So we have John Banville continuing the adventures of Raymond Chandler's Phillip Marlowe; Stephen Baxter providing "authorised" sequels for two iconic novels by H G Wells, with The Time Ships and The Massacre of Mankind; Anthony Horowitz, who is surely the only writer to officially resurrect both Ian Fleming's James Bond 007 and Sir Arthur Conan Doyle's Sherlock Holmes. Closer to home, St Andrews-based Robert J Harris last year brought new life to John Buchan's most famous hero, Richard Hannay.
For the publishers, and often the late authors' literary estates, these new novels are certainly not published just for the fun of it: simply put, there's money to be had in resurrecting literary characters already popular with huge numbers of readers.
Scotland has given the world its fair share of popular authors, so it's little surprise that their work has in turn inspired other writers (and their publishers) to "continue" their tales. Former British Poet Laureate Andrew Motion, for example, was far from the first to attempt a sequel to Robert Louis Stevenson's Treasure Island. Meanwhile, the acclaimed children's author Geraldine McCaughrean was genuinely surprised by the vast attention turned in her direction after it was announced that she had been selected to write a sequel to J M Barrie's 1911 novel Peter Pan, officially sanctioned by rights-holders Great Ormond Street Hospital.
When it came to writing Peter Pan in Scarlet McCaughrean told The Guardianin 2006 that she "rummaged through Barrie's pockets a bit", such as putting exploration – Barrie had been a close friend of 'Scott of the Antarctic' – at the heart of her novel. While remaining "true to Barrie's original book", she nevertheless wanted to create something distinctly her own. "What I attempted was a literary counterpart – the matching bookend. Same world, but somewhat reversed."
McCaughrean deliberately entered a competition to write a sequel to Peter Pan; in contrast, Robert J Harris was undoubtedly first and foremost a 'fan' of John Buchan. He'd read The Thirty-Nine Steps at school, but it was as an adult that he'd discovered further Richard Hannay adventures such as Greenmantle. Continuing to read Buchan's self-defined "shockers", Harris also noted other returning characters, not least the lawyer Sir Edward Leithen, the focus of Buchan's final novel Sick Heart River, published posthumously in 1941.
Towards the end of that book, Leithen learned of the outbreak of the Second World War, and realised that thoughts of hanging out with friends such as Hannay, Sandy Arbuthnot and Sir Archie Roylance were not going to happen. "If Buchan hadn't died then, I bet he would've written a story out of that," Harris explained. "During and after the First World War, he wrote stories set during that War. If he had lived through the Second, he probably would've written a book about the characters in that conflict as well."
Harris's notion of this "lost" Buchan novel gradually evolved in his head to what kind of novel he would write to fill that space. He was reluctant to take the idea any further, however, as he knew it would require a lot of work with no obvious chance of publication.
Until, by a weird coincidence, his younger son Jamie started an internship at Edinburgh publisher Birlinn, whose back catalogue includes paperback editions of all John Buchan's novels. The idea of a new novel bringing together some of Buchan's most popular characters piqued their interest, which forced Harris to sit down and spend several weeks working out his proposal.
Birlinn's interest in the Harris's book – given the Biblically-inspired title The Thirty-One Kings – was obvious; not just in the speed in which it was commissioned, but also the mere nine-month deadline Harris was given to write it!
Harris isn't the only author to have been attracted by Buchan's work. The poet and writer Andrew Greig's second novel, The Return of John Macnab, was a deliberate, self-conscious rewriting of Buchan's John Macnab. Buchan's somewhat whimsical 1925 novel featured three of his most popular characters (including the aforementioned Sir Edward Leithen) dealing with their individual mid-life crises by betting – under the collective guise of "John Macnab" – that they can poach a salmon or stag from right under the noses of the owners of a succession of Highland Estates.
In some respects, the most obvious interest in Greig's 1996 'sequel' wasn't just that he dropped Buchan's 'great men' and boyish female admirers – focusing instead on a widowed copywriter, an ex-Special Forces soldier with marital problems, and a jaundiced left-wing joiner. It's the fact that they were suddenly operating in a very different Scottish Highlands, where the large private estates are now mainly owned by foreign businessmen and international corporations.
Greig's novel was at the edge of fanfic, not least because he was reading against the original; and his writing style was, at least to some readers, more his own than Buchan's. Nevertheless, it's worth saying that Greig's eventual 2008 sequel, Romanno Bridge, not only developed his own characters but arguably hit on an narrative that nevertheless feels remarkably Buchanesque—the frantic search for the 'real' Stone of Destiny, in a novel that's more than just a home-grown riposte to The Da Vinci Code.
In turn, John Macnab has inspired Robert J. Harris to pen another Hannay novel. In Castle Macnab, to be published by Birlinn in November 2018, Richard Hannay and "the Macnabs" must help avoid European conflict by rescuing an abducted foreign dignitary.
The plot sounds pretty much like a Buchan "shocker", but how does Harris ensure that these books 'feel' reasonably consistent? "It has to be a Buchan story that appeals to Buchan readers, admirers of Buchan who have enjoyed his books," he accepts, if only to ensure good sales. "It's not just imitating; it does something, by bringing together other elements of the Buchan stories. If you're going to write stories that pick up somebody else's work, you could enrich it or be trashing it; with this book it seemed there was another story to be told."
No matter their quality, sequels and prequels of classic books are nevertheless likely to be a gamble; yes, there's the positive hook of a character or name that's known, but there's also the risk of seriously annoying the readers who don't share the new writer's vision of the character. In the end, perhaps the best 'sequels' are those that come from a completely different perspective, but are nevertheless aware of what has gone before?
"One thought of mine is that there is a Scottish tradition of 'The Adventure Story' which comprises Sir Walter Scott, Stevenson, Conan Doyle, Buchan and Alistair MacLean," says Harris. "I see myself contributing to this as a folk musician might contribute to our musical heritage."
↑