Timefolds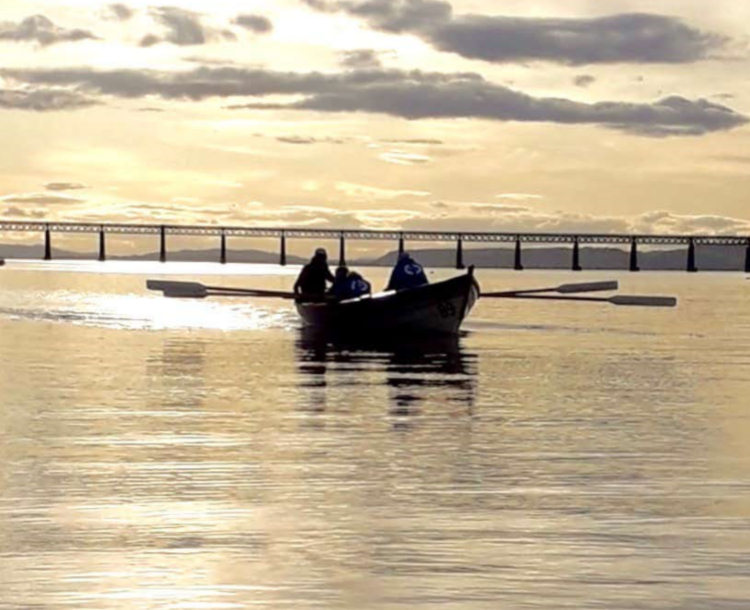 Reading the archive is one thing; finding a way to hold on to it is quite another.
(Arlette Farge, The Allure of the Archives)
Yesterday, an email invitation came
to look at Dundee's history in archival scraps ‒
logbooks, letters, jottings, photographs.
Come and see...
MS 418, a black-paged album
mounted pictures by Valentine of Dundee,
photographic studio.
Under protective tissue, curious images:
high beams, railway sleepers
and iron girders, a city of labouring men,
bolting piece by piece, Meccano-like,
grey columned piers.
Near the album's end, cheeky boys gathered
chins pressed against stone, agog‒
viaduct magic, a supple arc
making landfall,
all toil and industry disappeared.
An adjacent box held odds and sods;
MS 254, a floating factory
in black and white,
sales receipts, a sailing diary.
In 1836, careless of life,
seventy men on two ships died,
'one hundred fatherless children' left behind.
Hazardous winters, penal labour for profit,
acts too of will and skill; ships‒
'Narwhal', 'Victor', 'Dee'‒
with hard muscle men and whaling talk:
'spectioneer', 'skeeman', 'harpooner'
'baleen', 'flense' and 'kreng'.
From masts
pendulous fruits hung,
bodies turned inside out.
Right whales were so called because
they were the right ones to hunt.
Sea-going leviathans
barrelling through oceans with easy grace,
with a blowhole memory of land,
breaching
acrobatically,
hitting water
gloriously,
(with a thunderous clap to no applause),
or hanging suspended
in deep sleep.
A cold smirry Tay morning,
wet seeping into clothes, soaking skin.
A St Ayles skiff heads upstream,
oars slap water, each rower stretches
to catch and pull,
catch and pull,
driving backwards in time,
shearing an air ribbon wake.
This tear in grey silk once healed
is traceless.
Still lives, distant voices;
nothing to see now,
only old brick stumps.
↑