Zen and the Art of Lady Bird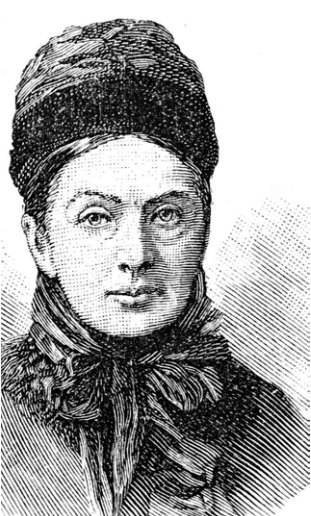 The wild geese do not intend to cast their reflection;
The water has no mind to receive their image.
(Zenin poem; date unknown)
Itō Tsurukichi unfolded the scraps of newspaper sent from London by his former employer, George Lewis, the successful English entomologist, to accompany the hasty note:

My Friend,

You may not be aware that Isabella Lucy Bird, described in our national newspapers as 'explorer, natural historian, writer and the first woman to be elected a Fellow of The Royal Geographical Society in London', died in Edinburgh on 7 October, at the age of 71. I know you spent several months travelling with Mrs Bishop, therefore I thought you might be interested in some of the obituaries that have appeared in newspapers across the country, as well as those in the London press, of which you may be aware. I have enclosed the following snippets, therefore, for your perusal.

I understand that you did not always see eye-to-eye with the lady in question, but such news is bound to sadden one, even simply by virtue of the connections that link our lives to people in the oddest of ways.

Ever your loyal and faithful friend,

George L
Itō settled into the futon in his sleeping area to read further. A cup of warm sake sat by the dim light of the andon. Would this be used for commiseration or celebration? Not the latter. No. This little English lady had made quite an impact on his life, though in truth, he often felt it was partly the other way round. He skimmed the first cutting:
Mrs Isabella Bishop, the well-known traveller and author, has died in Edinburgh. The eldest daughter of the Rev. Edward Bird, rector of Tattenhall, Cheshire, she was born on October 15, 1832, at Boroughbridge Hall, in Yorkshire. … Miss Bird was obliged to become a traveller by continued ill-health. For some time she suffered terribly from spinal disease – indeed, the variety and extent of her travels are extra-ordinary in view of the ailments from which she suffered at various times. She was ordered sea voyages to the Mediterranean, America, Australia, and New Zealand. She returned by way of the Sandwich Islands, where she spent some months … For the purposes of her travels she made herself acquainted with minor surgery, and sometimes found this sort of first-aid knowledge invaluable …
At the edge of this torn out extract, his friend had scrolled the source in Indian ink: The Northampton Mercury, 14th October 1904.
It was true that Miss Bird had some medical knowledge, even prior to her formal training as a nurse. Itō had witnessed at first hand, on his travels with Miss Isabella, her mixtures and potions that had helped ailing village folk. These often resulted in presents of a simple and honest nature, and a respect between the lady traveller and the peasants she encountered. He folded the scrap up, placed it back in the envelope, and began to read the next:
The London newspapers have not done justice to the wonderful career of Miss Isabella Bird (Mrs J. L. Bishop), who has just died in Edinburgh. She was one of the pluckiest travellers of either sex that the country has ever known, and her books were peculiarly rich in fresh, direct observation. They began with letters to her sister. Miss Bird started her travels at the age of twenty-two, and, with the exception of seven years, continued them until a year since, when, on reaching the age of seventy-one she had to retire to Edinburgh on account of ill-health … But it was in regard to the East that she was specially an authority … Round and about, she spent quite a number of years in Russia and Japan …
Once more, Lewis had scribbled the source: Gloucester Citizen, 12 October 1904
Itō smiled to himself … round and about … a number of years in Japan …
He repeated the folding process, inserted the second newspaper extract into the envelope, and began the next entry in his journal.
…
Tokiyo, 12th November, 1904
So, the honourable lady who started me off on my life's journey is with us no longer. Miss Isabella Bird is revered here in Japan but she could never have written her book on this country without my considerable skills in translation. I was the one who gave her the insight into our people. Even though she appeared to despise me, she was fully aware that she needed me, as I needed her, to launch my career, as aide to foreign travellers. Miss Bird did give me credit in the end, though I am not often painted in a good light in her books. She never once referred to me by my full name.
Miss Isabella did not know this, but I have kept copies of her books on our travels through the 'Unbeaten Tracks of Japan'. I've read her accounts in parts - but only parts - as her language is so dense and difficult to decipher. I have marked many passages of interest to me, with little pieces of paper that stick out and make the pages bulge. Tonight, for the first time in decades, I consult her volumes once more.
I have marked her description of me – 'the creature who appeared', early on in her journey:
He is only eighteen, but this is equivalent to twenty-three or twenty-four with us, and only 4 feet 10 inches in height, but, though bandy-legged, is well proportioned and strong looking. He has a round and singularly plain face, good teeth, much elongated eyes, and the heavy droop of his eyelids almost caricatures the usual Japanese peculiarity. He is the most stupid-looking Japanese that I have ever seen, but, from a rapid, furtive glance in his eyes now and then, I think that the stolidity is partly assumed.
My plain face is, unlike her description of my fellow countrymen, neither 'ugly' nor a 'ghastly-yellow'. Although she calls me 'stupid-looking', she saw past my cautious expression, which I employed to prevent too much questioning over my previous contract with the Botanist, Mr Maries. I had left him rather hastily, in preference to the prospect of this appointment … but that is another story, and not one to be concerned with at this juncture! Miss Bird did record some recognition of my intelligence, including, of course, my proficiency in the English Language:
I suspected and disliked the boy. However, he understood my English and I his, and being very anxious to begin my travels, I engaged him … He seems as sharp or "smart" as can be, and has already arranged the first three days of my journey. His name is Ito, and you will doubtless hear much more of him, as he will be my good or evil genius for the next three months.
So wrote my new employer to her sister, Henrietta, after she had made my acquaintance and resigned herself to the fact that she had a 'veritable "old man of the sea" on her shoulders'. But when she was starting out on the 'unbeaten tracks', in her first evening alone in the midst of 'this crowded Asian life,' she found it strange; almost 'fearful' – I was her 'sole reliance'. She reflected that I might prove to be a 'broken reed', and confessed that she often wished to give up the project, on account of her nervousness and cowardice! But she pressed ahead, assured by her European friends, that she would be perfectly safe amongst the 'savages' of the north.
I have, as a matter of fact, very fine eyes, as delicate as the petals of a lotus, and I take great care with my appearance - I must! My job and status as the most highly skilled interpreter in Japanese travel demands that I should appear as honourable and respectable as a foreign diplomat.
For all her acute observations, I believe that Miss Bird did not appreciate what she was seeing, as she experienced the way of Zen. I had not fully studied Bashō then, but I was familiar with Shinto beliefs and educated in the Chinese classics - before the Meiji Restoration began to dilute the connections between the two religions. There was much for Miss Bird to learn, and I was most honoured to be her first teacher!
---
The Japan that Miss Isabella entered in 1878 was very different to our country today. Miss Isabella was fully aware of the political aspects of the Early Meiji Period but these were not her focus when she first approached Yokohama, as she wrote, from the Oriental Hotel in 1878:
Eighteen days of unintermitted rolling over "desolate rainy seas" brought the 'City of Tokio' early yesterday morning to Cape King, and by noon we were steaming up the Gulf of Yedo, quite near the shore. The day was soft and grey with a little faint blue sky … there were no startling surprises either of colour or form. Broken wooded ridges, deeply cleft, rise from the water's edge, grey, deep-roofed villages cluster about the mouths of the ravines, and terraces of rice cultivation, bright with the greenness of English lawns, run up to a great height among dark masses of upland forest. The populousness of the coast is very impressive, and the gulf everywhere was equally peopled with fishing-boats, of which we passed, not only hundreds, but thousands in five hours.
Miss Bird appeared to be a little underwhelmed by the lack of vibrant hues in the Japanese landscape but I believe she was sensing that she was entering into a cloak of calm, despite the 'populousness' of the waters. She continues:
The coast and sea were pale and the boats were pale too, their hulls being unpainted wood, and their sails pure white duck. Now and then a high-sterned junk drifted by like a phantom galley, then we slackened speed to avoid exterminating a fleet of triangular-looking fishing-boats with white square sails, and so on through the grayness and dumbness hour after hour.
At this point in her travels, our lady was still open to a little wonderment, before endearing herself to the 'doll-like manikins' of my nation - as she liked to describe us – and supposedly immersing herself in our culture. The first glimpse of our sacred mountain stole her, as it does us all:
For long I looked in vain for Fujisan, and failed to see it, though I heard ecstasies all over the deck, till, accidently looking heavenwards instead of earthwards, I saw far above any possibility of height, as one would have thought, a huge, truncated cone of pure snow, 13,080 feet above the sea, from which it sweeps upwards in a glorious curve, very wan, against a very pale blue sky, with its base and the intervening country veiled in a pale grey mist. It was a wonderful vision, and shortly, as a vision, vanished.
Miss Bird was very taken by our mountain, and no amount of grey could disguise her joy:
… I never saw a mountain rise in such lonely majesty, with nothing near or far to detract from its height and grandeur. No wonder that it is a sacred mountain, and so dear to the Japanese that their art is never weary of representing it.
I shall return to this loneliness and its relationship to our art at a later point. But now, I must confine my last paragraphs to Miss Bird's remarkable insight into how my people viewed the clumsiness of westerners, and how she recognised the bulldozing blatancy of her own kind, for my sake is calling me:
It was nearly fifty miles off when we first saw it.
The air and water were alike motionless, the mist was still and pale, grey clouds lay restfully on a bluish sky, the reflections of the white sails of the fishing boats scarcely quivered; it was all so pale, wan and ghastly, that the turbulence of crumpled foam, which we left behind us, and our noisy, throbbing progress, seemed a boisterous intrusion upon sleeping Asia.
As Mount Fuji faded into the mist, the 'City of Tokio' glided past the nods to western expansion; Reception Bay, Perry Island, Webster Island, Cape Saratoga and Mississippi Bay. A red lightship added an accent of colour to the peaceful picture, unveiling a clear message as the ship sailed closer, with the words, 'Treaty Point' painted in large letters:
Outside of this no foreign vessel may anchor.

…
Irimichi, Nikko, June 23rd
…the people are very kindly, though almost too still …'
This was my employer's first glimpse of the ways of a respectable Japanese family. Nikko, lying to the north of Tokiyo, was the centre of the Shinto religion and the Shogun Empire. With the Meiji Restoration, the samurai were outlawed and Buddhism frowned upon. Temples and shrines were abandoned and it was not unknown for samurai warriors to be hanged from trees on the outskirts of the city. Buddhism was separated from the Shinto religion, but we Japanese have a way of living that cannot be severed from our centuries old customs.
Miss Isabella thought our ways beneath her but when she visited the school at Nikko, she thought it was:
… too much Europeanised … I thought it and the children looked very uncomfortable sitting on high backs in front of desks instead of squatting, native fashion.
I have marked these passages because her interpretation of things was not always how I had translated them to her. Take, for example, this lesson:
The children recited a verse of poetry which I understood contained the whole of the simple syllabary. It has been translated thus:
Colour and perfume vanish away.
What can be lasting in this world?
Today disappears in the abyss of nothingness;
It is but the passing image of a dream, and causes only a slight trouble.
Our lady goes on to say that this is:
The echo of the wearied sensualist's cry, 'Vanity of vanities, all is vanity,' and indicates the singular Oriental distaste for life, but (it is) a dismal ditty for young children to learn.
Simple syllabary? Ditty? This is not a statement from the Book of Ecclesiastes in the Old Testament! The pointlessness of human activity is not the theme of this poem. Nor does it mean that God's laws must be kept, whether keeping them results in happiness or sorrow. Even less is it about the 'Oriental distaste for life!'
---
Lady Bird's chosen verse incorporates one of the four classic forms of Japanese haiku, reflecting the moment; a nostalgic sense of sadness, connected with autumn and the vanishing away of the world. It is called aware. The form and 'simple syllabary' are lost in this translation.
I remind myself of the four modes of Zen or haiku poetry:
sabi, meaning solitary or quiet
wabi, a feeling expressed when sadness overcomes you, catching a sense of the way things are - or the 'suchness' of things - through something familiar
aware - and
yugen - a sudden perception of something mysterious and strange, hinting at an unknown, never to be discovered.
It is my belief that you were experiencing the 'suchness' of things, as you travelled north, through the unbeaten tracks of Japan. You revelled in the sabi and soaked in the quiet life of the mountains and plants. Within you, there was a deep impression of wabi, relieved only by the 'suchness' of the landscape and the kindness of people you met. For wherever you travelled, however foul the weather and filthy the accommodation, you were the recipient of the finest hospitality that humans could encounter, and you were fully aware of it. Perhaps this was your yugen and the transformation that your visit to Japan brought within you.
Sobata, one of the greatest writers of the Sung dynasty, wrote:
Misty rain on Mount Lu,
And waves surging in Che Kiang;
When you have not been there,
Many a regret you have;
But once there and homeward you wend,
How matter-of-fact things look!
Misty rain on Mount Lu,
And waves surging in Che Kiang.
Like it or not, Miss Isabella Bird, your first journey here changed you. You knew it too, which is why you came back East, again and again.
---
I have rewritten that little 'ditty', as three separate haikus, just for you, Miss Bird. Call it my late eulogy, if you please:
Colour and perfume
Vanish away; what can be
Lasting in this world?
Nothing is permanent. No need to push that point now.
Today disappears
In abyss of nothingness
A passing image
Were you aware – even on your first visit – of this Zen sense of being 'no-one'?
Vision of a dream
That causes only a slight
Feeling of trouble
I pray to Buddha, and to your God too, that you 'vanished away', with 'only a slight feeling of trouble.' You were quite a special lady, Miss Isabella Bird, and if there is such a thing as a soul, I pray for yours.
I believe you rest here in Japan, as well as in your beloved Highlands and the little Isle of Mull that you talked of so much. I believe you exist in the mountains and rivers of the world, and in the rainclouds and the evening sunsets. You were a brave lady, and though you never directly praised me, I believe you thought I served you well. In my eyes, you were living by Zen, in the way you wrote, when you focused on the landscape, observing sounds and smells, describing what you saw, tasted and felt – all experienced in the moment, without thought or analysis. Of course, when you did stop to reflect, you were often less than complimentary. Your honesty was, I suppose, your greatest gift to the world. The yang in your yin.
Footnotes:
This is, in fact erroneous: Isabella was born in 1831
'It' here, refers to the teacher!
↑