'the unfinished hut' by Gerry Loose
Playspace Publications, Glasgow, 2021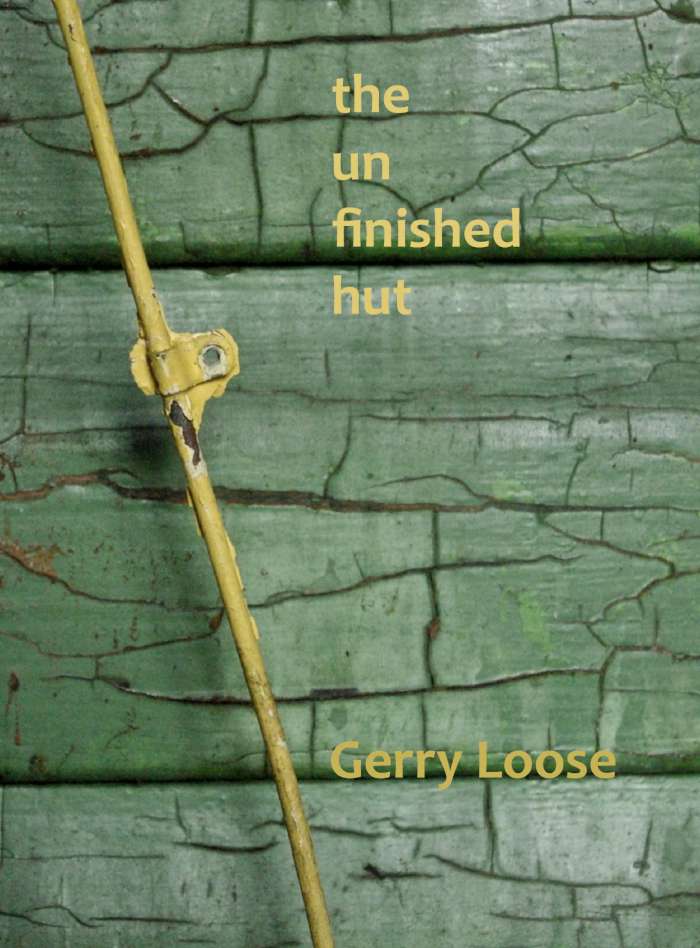 The subtitle of this perfectly simple small book might give a clue. It can only be 'an unfinished journal' because the subject is 'unfinished'. The title phrase is from Morven Gregor who also provided the photograph which is wrapped around the writing and overprinted to make a cover.
Gerry Loose may be best known as a poet but also a gardener and forager.
He's the only guy I know who had his last prose book published by a poetry press (Shearsman) and poetry by a press that publishes novels and essays (Vagabond Voices). That might give another hint. The hut was supplied a long time ago by the same firm who made those installed by Frank Fraser Darling on Priest Island, out from Loch Broom. It was erected as part of a community of huts at Carbeth, Stirlingshire, first established for soldiers returning from World War I. There are patches on the patches but each one has a provenance in itself. I've strolled around the site on The Priest but never been to Carbeth.
After this calm but spirited stroll through history and geography I feel I do know both the hut and its site but also some of the comparisons and conversations it evokes, in Japan perhaps or in the languages of the birds or field mice. A few phrases are near lyric but these just arise, like woodsmoke, from the settings and thoughts described. More usual is an expression that is one way plain but in another arresting:
'From where I'm sitting on the boat, the hut is only a few miles over the hill as the Coastguard helicopter flies.'
Enough said, because I very much hope readers of this will discover the book for themselves. Its form is as modest as the writing and the photographs and typography and, like repairs, appropriate. I think reading this might be like some of the tasks described – effortless and fulfilling for now but it is inevitable that you'll be back again.
↑