From Paisley to Kilmartin - recent work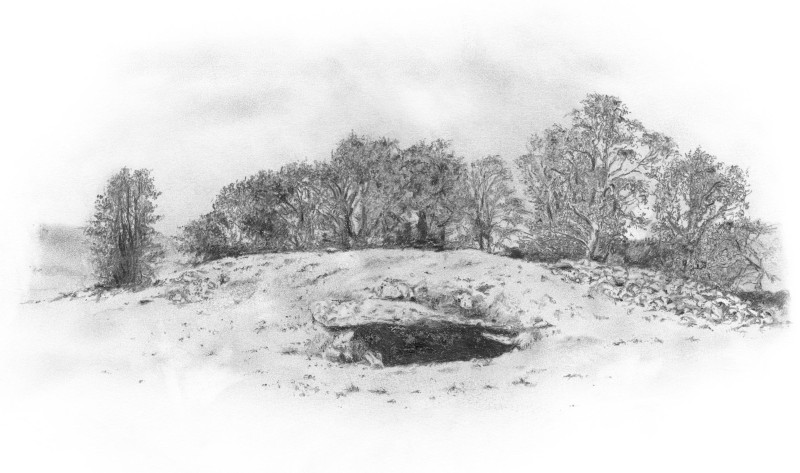 Graham Fulton has been writing and performing poetry since the late 1980s. His output is impressive, as the prolific author of many poetry pamphlets and – at the latest count – some twenty full-length collections (his Dreams of Scottish Youth Volume 1 comes out through Published in Silence this year). Much of his work draws on urban life, where his powers of observation and description, including in full-on Glaswegian Scots – can transform what could seem mundane at first glance into the stuff of poetry. It's not surprising that the late Tom Leonard was an earlier influence, nor that a recent collection Replacement Bus Service: Collected Bus Poems (Smokestack Publications, 2021) does exactly what it says on the tin, with poems drawn from people and incidents seen on, from or while waiting for buses. Such subject matter might sound potentially tedious if you're not familiar with Graham Fulton's ways with words. But think again, not least after Des Dillon's commenting on the collection that: "Someone needs to sit up and take notice of just how good Fulton is at digging diamonds out of the dust of everyday futility…Hat's off to the man's talent."
In other collections from the past handful of years, poem titles such as 'The Elemental Co-op' and 'Set the Controls for the Heart of the Club Bar in Paisley' suggest a kind of Scottish Bukowski – and someone unflinching in his realism and tone. "Fulton is a true iconoclast and subversive," wrote Alan Dent in reviewing the 2020 collection Coronaworld, "a writer unafraid of well-placed moral outrage and willing to offend the sensibilities of the powerful, the rich, the corrupt and the dissembling."
With Central Belt grime so evident in his work, it may surprise many to learn that Graham Fulton has also had a long-standing fascination with part of Argyll far removed from post-industrial cityscapes and urban deprivation. Kilmartin Glen has one of the most remarkable concentrations of Neolithic burial chambers and ritual stone monuments in Scotland. Repeated visits here have provided inspiration to Graham for both poetry on an epic scale and drawings rendered in meticulous detail.
Intrigued by these contrasts in his work, Northwords Now asked Graham Fulton to share some thoughts on the background to both his book inspired by Kilmartin, Flesh and Stone (Controlled Explosion Press, 2018) and two other recent collections drawn from city life and in response to the pandemic: Chips, Paracetamol and Wine (Smokestack Books, 2020) and Coronaworld (Penniless Publications, 2020).
A small sample of Graham's poetry from these, some cover blurbs and one each of his drawings and photographs are included to help readers savour the contrasts and connections.

FLESH AND STONE
"Kilmartin Glen and Loch Craignish lie deep within the heart of Dalriada in Mid Argyll, an ancient land of mystery and ritual, silent power and haunting beauty. A world of ceremonial death and dark swirling currents. Graham Fulton first came here on holiday with his family in the 1960s, and he keeps coming back. Flesh and Stone is an illustrated poem which tries to capture the elusive magic of the area by creating two parallel journeys full of recurring voices, fractured rhythms, tumbling imagery and scrambled memory. Streams of humanity that dance and intersect until an end is found. An epic of long gone people who have left their traces of order and chaos. Footprints in the flow."

GF: Flesh and Stone is an illustrated poem which tries to capture the elusive magic of the area by creating two parallel journeys full of recurring voices, fractured rhythms, tumbling imagery and scrambled memory. Streams of humanity that dance and intersect until an end is found. An epic of long gone people who have left their traces of order and chaos. Footprints in the flow.
I'd been going to Loch Craiginsh and Kilmartin since I was a boy. I'd written a couple of poems about the Kilmartin area and then I read Paterson by William Carlos Wiliams which I really liked, even though I hadn't a clue what he was going on about most the time. An epic poem about a place as well as a man, mysterious and haunting. It then gave me the idea to do a very long, meandering poem about Kilmartin and Loch Craignish. A labour of love about the area. I began gathering images and ideas which took about three years building it up and up. Piles of it. I made a list of each place I wanted to write about and any other ideas I wanted to go into it.
Once I got all I needed I worked out that it would be two journeys weaving together. Kilmartin glen from south to north, Loch Craignish from north to south. I wanted it to include poetry, strange line breaks, punctuation. A mix of poetry, prose, geological facts, song lyrics, gravestone inscriptions, lines from movies, history, all working together. Flashbacks to childhood would be in prose form and then back to the main journey in the poem. A journey through time, from prehistory to the immediate moment. My memories all linked within the history of the area. The two places are inextricably linked to me, but I wanted to give them equal billing so to speak. I wanted the journeys to be parallel.
I eventually had a lot of the sections written but didn't know how to make it all hold together, and I didn't have a beginning. Then I cut my finger going over a fence at Craignish Point and the falling drop of blood gave me a beginning (the red drop of blood on page one of the poem are all hand drawn). The beginning of the world, creation. And then as I was crossing a stream at Loch Craignish I got the footprint idea, which gave me the way to make the two journeys weave together. The footprint worked-in with the footprint at Dunadd, first settlers in the area, footprints on the moon. Despite all this 'organisation', it's still a poem that grew organically, instinctively. I didn't know how it was going to pan out all. The writing of it and the drawings took two and a half years, so with the original image-idea-gathering it took about 5 years from start to end. I like being published by other people, but this I knew I wanted to do entirely on my own. I don't remember now what was the first part I worked on and completed, and looking back I can't believe I actually put it all together in a coherent way and made it work.

It's an antithesis of my urban poems, an antidote, a way of escaping from the claustrophobia of town and city life, yet they are still all about ordinary people. Only the landscape has changed. I knew it had to be multimedia, so I used drawings too, the only other thing I'm good at (I'm not much good at quick spontaneous drawings so went down the detailed, slow, almost photographic route) as well as unusual black and white photographs to try and catch the atmosphere of the area. Repetition and things folding back on themselves to hold it all in place. The detail and humour I use in my urban stuff is still here, but it's a different landscape, different time. It has to flow, be intimate and epic, not give any answers. What it is to be a human. I don't really know, or want to know, what it's all about. If something resonates with me without looking for a big meaning then hopefully it'll resonate with others. The little huge achievements of mankind, communication, writing, expressing ideas, moon landings, leaving our footprints. A way of staying in touch with innocence and beauty, keep the cynicism at bay.
Two extracts from Flesh and Stone
*
to the sparkling water
.
.
patient changeling slurps at the loch edge,
gulls that sound like mating wildcats
orange blister buoys,
rigging whistling,
tapping against a mast,
one that sounds like a dinner gong,
a man in a rowing boat
rowing away
Gordon pulled out the oar too fast
and the rollock flew out of its hole and plopped
into the water and Gordon stood up and tried
to haul it back in with the oar but the boat
rocked wildly back and forth and I couldn't swim
and I pulled at him to sit down as we watched
the rollock sink into endless black,
an endless black
I don't suppose… George Orwell
Wendy Hiller
another man in a rowing boat
rowing out to a bigger boat
boats within boats within boats
within
archipelagos of char-black seaweed,
flaps of seaweed
– black rock – grey freckled
with white yellow green,
fish smell,
shells,
a picturesque wreck rearing out
of the shallows like
a Spielberg shark,
rotting, rust-coloured wood
reflected in the stillness,
tethered by a slimy rope
a body losing its sense
but, somehow, becoming more
h
u
m
an
more dignified
in its disintegration

*
mingle the bones,
honour the dead,
create your sense
these cold stones getting older
faces appear
if you stare long enough
layers of wind, tiny ferns,
beakers,
bones,
arrows and dreams,
ghosts of ash
.
.
idiot scratched initials,
an insect scuttling out of a shell
a stick man
that's been chalked on one of the slabs,
a graffiti message telling us HOWDY
I AM HERE
Armstrong! Aldrin! Collins!
We've always been here
painting our caves
planting our rags
preserving ourselves
the instants that last
for
e
ver
flame and smoke
rocket fuel
moon rock sun stone
I push my head through the hole at the end
like I did when I was nothing
like I did when I was 8
like I did when I was 49
like I'll do when I'm dead,
grinning joyfully,
trying to look Neolithic,
Bronze
like sprinkled quartz,
fallen stars
CORONAWORLD
"Tragedy, comedy, fear and hope. Dystopia, claustrophobia, sacrifice and selfishness. Insanity, incompetence, walking and shopping. The world closing down; the world opening up. March-June 2020. Coronaworld is here to stay."

GF: I wrote the first few poems when the pandemic began, thinking that would be it, but more and more started to appear so it quickly took the form of a coronavirus diary, made up of mundane detail combined with a horrific backdrop, surreal menaderings, melancholy, silliness, looking out the window, political content as things started to clarify about the incompetence of the governments and their handling of it, walking, shopping, watching, thinking. No great plan to it, just see where it took me. I decided not to use any punctuation early on so as not to detract from the breakneck speed of the sequence. No time for punctuation. Things were unfolding very fast and I wanted to reflect this in the poetry. I was writing several a day at one point as I moved faster and faster. Above it all it had to be spontaneous without hardly thinking, make it immediate. Situations are personal to me in it but people should see the parallels with their own lives. I don't see any merit in producing a self-consciously 'profound' hindsight book two or three years down the line, it has to be reported quickly so nothing is left out, no selective memory. I don't usually do 'Political' stuff but it was vital here to work it in alongside the more personal journey, there's no escaping it. I chose to stop at the end of the first lockdown although it's obvious it was going to run and run, but felt that this first 'campaign' was the benchmark for everything else. The collection has lots of my disdain and anger and cynicism as well as lots of compassion, humour, frustration, and empathy for the predicament of ordinary folk at the mercy of clowns.
From Coronaworld

in Boots the chemist
they've stuck
a zig-zaggy bumble-bee-coloured
length of tape on the floor
which you are forbidden
to cross
something like
a crime scene
you have to shout
what you're there for
and what you want until
everyone in
the immediate vicinity
knows you are
in desperate need
or Viagra or Vagisil
of Vicks Vaporub
anything
beginning with V
then you have
to lean at a disturbing angle
to pick up your bag of drugs
and shout your address
so everyone knows
where you live
and where to go
if there's a nationwide vacuum
of haemorrhoid cream

CHIPS, PARACETAMOL AND WINE
"The things we need to keep us alive, and the things we need to dull the pain of being alive. Poems about the weakness, foolishness and brilliance of human life, places rarely visited, poems without convenient endings. Hopeful and hopeless, detached and engaged, this is a book about dunderheids and smackheads, lost cats and stuffed dogs, Charles Bukowski, Jimmy Johnstone and Kylie's golden pants. The book holds up a mirror to the world, reflecting the chaos just below the surface; just the way things are."
GF: I wrote Chips mainly in 2014 and 2015. A ridiculous amount of poems were written over a three or four year period which became this collection as well as two or three others including Glitches of Mortality published by Pindrop Press and Circulation from Clochoderick, as well as two or three still to come (The Testes of Lenin from Pindrop Press in 2022). The poems just built up and up and I split them and grouped together the ones that seemed compatible. Full of the usual laughs and tears. It grew haphazardly, randomly, until it just seemed right. I think I'm at the peak of my poetry writing, and I think Chips is probably the high point of my ordinary 'non-concept' collections (concept ones being Flesh and Stone, Open Plan, Equal Night, Photographing Ghosts, Coronaworld etc), just a strong grouping of like-minded poems that all move and work together. Overlapping themes. Epics and short ones, funny big ones and intimate quiet ones. Fast sections and slower sections, ebbing and flowing, which gives it a connection to Flesh and Stone. All grouped together and knowing just when to stop. With every collection I make sure there are no fillers, no padding, all the poems have to pay their way. What do I write about? It's all here – mad postmen, lost cats, hairdressers, dead poets, Charles Bukowski lookalikes, junkies on the road, buses, strange encounters, bowel tests, people in museums, details on buildings, statues, drumming City buskers, political rallies, decrepit phones, traffic lights, funerals, graveyards, dead flies, dead footballers, vanishing time, going to the shops, meaninglessness, everything, nothing, death, life.
Three poems from Chips, Paracetamol and Wine
Book Terrorist

I put books on the shelves
of bookshops when no one
is looking
when the assistant
is eagerly stacking
the creaking wood
with celebrity memoirs
I lift them out of
my book bag
slide them into
the right place
leave,
slowly
I don't want money
Someone someday
might find one
and take it to
the counter and say
Dear Mr and Mrs Bookshop
how much is this excellently dusty
slim volume of slim verse?
and they won't know,
or how it got there

The Poetry Reaper

sitting in The Scotia
after John McGarrigle who-
was-killed-in-The Clutha's funeral,
wolfing
triangular tuna sandwiches
and listening to someone singing
'We Shall Overcome'
into a feedback microphone, I ask
Bobby Christie
if he remembers walking home
twenty-five years ago
from Tom Leonard's Writers' Group
in Paisley in the dark
with
towering orange streetlamps
and turning left into Penilee Road
where a cop in a panda
wound down his window and asked us
what we had in our bags
to which we shouted POETRY!
in unison,
lifted
thick majestic photocopies
and POEMS OF THIRTY YEARS
by Edwin Morgan into the air
as he looked on in horror
and told us to be on our way
and not to do it again
and Bobby
disappeared over the hill
as I turned right into Atholl Crescent
to go to a house where I no longer live
to talk to people who
are no longer there,
and Jim Ferguson
is wearing a burning red tie
and brandishing a virtual cigarette, and
'We Shall Overcome' was sung
by Joan Baez in 1963, it's really
hard to believe, it feels
as if yesterday
has still to happen, tomorrow
is already gone
↑