Just for the Craic
Scotland's women at the main table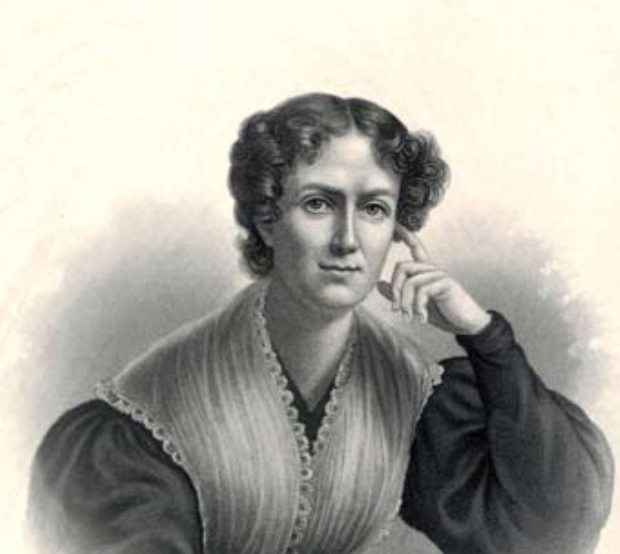 Since I am primarily a poet, I will begin this essay with a poem I wrote over three decades ago. It was published in my first collection Wolfwind (Chapman, 1997).
Craic (for Aonghas MacNeacail)
Craic is the quicksilver of song and wit,
poetry, drink and the laughter in it.
A man with hair the colour of a Tanera sunset,
sings in the corner about the last trawl
out of Grimsby. Bound for the arctic
fishing ground.
(Craic has been around)
More songs and stories in all tongues,
blues and Gaelic
from Iona to Indianola,
Uig to the Isle of Dogs.
Name your sound.
(Craic has been around)
This is it.
Chemistry of sight and sound,
illumination of whisky and worse.
Council house walls transformed
to bardic hall and outlaw cave,
shelter against the yapping of the wolfwind.
Craic is the soul of night,
a fire at the torn fringes
of the world's hem.
Friendly farewells,
fearing neither snow nor hail,
nor the hard wind howling.
During Corona lockdown, Scottish writers probably miss(ed) the same things as most people: family contact, the beach, the playground, the pub, the cinema or theatre or a meal out. My late wife Lis, a trained journalist and published poet, was shielded because she was particularly vulnerable. Being shielded also meant we couldn't have visitors for fear of bringing the virus into our lives, to a person with a very weak immune system (Lis' MS was an immune deficiency disease) Thus, we had only rarely been outside of our small flat and had not had any visitors for nearly eight months, including our children and grandchildren who live long distances away. A person who knew me well once called me a 'sociable hermit' but I deeply missed 'craic' (no, not cocaine but that quality known mainly to people like myself of Irish and Highland Scottish extraction). A writing friend of mine, Bess Ross, once wrote a novel based in her native Scottish Highlands titled A Bit of Crack and Car Culture and some readers actually thought it was about cocaine abuse in the fishing communities of the Cromarty Firth!
Craic is an Irish Gaelic word meaning fun or enjoyment based on music, conversation or storytelling: Bhi craic agus ceol: we had fun and music. So it can typically entail entertaining and informative conversation or local gossip, usually informally in a kitchen or pub. Sitting down with someone whose 'craic' is good is refreshing, often uplifting and mostly just fun. You will likely be smiling and laughing a lot when it is done. It is a high compliment in Scotland or Ireland to be labelled 'good craic'.
Because of corona restrictions, none of us will be giving dinner parties anytime soon, but good craic would also be a key part of those ideal dinner parties we often hear about in the media. I could rattle off many names of those frequently mentioned ideal guests: Freud, Marx, Plato, Churchill, etc.
However, many years of attendance at folk sessions, ceilidhs and informal gatherings in kitchens also taught me that one element of good craic is democracy: children, women and men of all races and nationalities are its feature and I'm afraid in a country where Burns, RL Stevenson, Scott, Hogg and others always sit at the main table, there is a danger that our Scottish cultural dinner party might become MEN ONLY!
So, for now, keep your Darwins and Freuds. I could imagine that historic table dour and gloom-laden, picking at food and rejecting it, asserting, mansplaining, etc.
Craic? Wit, knowledge, humour, adventure, discovery. Most of the suggested dinner parties of the great and the good do seem to be like mens' clubs, men only, images of cigars, gaming tables. I have been fortunate to sustain my own writing at a time when Scottish women writers have been to the fore. Magi Gibson, Sheena Blackhall, Liz Niven, Anne MacLeod, Liz Lochhead, Lis Lee, Val McDermid, Jackie Kay, A.L. Kennedy, Janice Galloway, Valerie Gillies the late Janet Paisley and so many, many more. I have had the benefit of encouragement and critical advice from many of these authors. Yet, in the past as well as present, these powerful writers have not always been present at the main table. I want to do better than that and have an extensive guest list: all women and Scottish women at that! My culinary skills are limited and I live in a small one-bedroom retirement flat but I think I could invite six to my 'Ceilidh of Craic'. And six more and six more. It was a tough choice, but here goes…
Fannie Wright was the daughter of one of Dundee's political radicals who freely risked life and limb to popularise the revolutionary ideas of Thomas Paine. Although orphaned when still a child, she managed to educate herself and was writing philosophical works in her teens. She voyaged to America in 1818. She had become interested in the abolition of slavery and actually bought a tract of land in Tennessee as an experiment to show Southern slave owners how to free their slaves. The experiment was deemed a failure but she was able to free slaves. She next became part of the famous Utopian Socialist experiment in New Harmony, Indiana, financed by the famous Owen family of New Lanark. She edited America's first socialist newspaper, whilst advocating the abolition of slavery and promoting gender equality. She was among the first to campaign for universal suffrage. She also had an all-female bodyguard to restrain hecklers!
Wright had a great impact on female activists in future generations, having been considered far ahead of her time. She was also a close friend of the more famous Mary Shelley. Although one male (of course) critic said she did not have an "excess of humility" I would want Fannie to tell us more about her Utopian experiments in America as we sit down to our tea.
…
Isabella Gunn was born in Orkney circa 1788 and died there in 1861. Her life was remarkable and inspired many poems, stories, songs and plays. The Hudson's Bay Company in Canada recruited many Scots to work in their outposts. The work was hard and dangerous. Starvation, freezing and drowning were common as were attacks by wolves and bears. However, the pay was good - if you were a man. For many centuries 'The Company' refused to employ women for all but the most menial of tasks. In 1806, Isabella disguised herself as a man and signed up for the Company as "John Fubister." She served as any other employee, exploring, trapping, canoeing. She once paddled for 1800 miles through the Manitoba wilderness and was highly-regarded as a skilled and dependable colleague. However, at least one man knew her secret, for in the middle of Christmas festivities this "John Fubister" gave birth to a baby boy! Despite her excellent work record, she was sent back to Orkney in disgrace, where she was forced to live a life of poverty and vagrancy. She was often ill-treated and teased as "The Nor'wester." She was buried in a pauper's grave in Kirkwall. However, her remarkable story did not end with her death. As early as 1810, she was the subject of a song in which she dressed as a man in order to follow her lover to his life in the Canadian wilderness. The Canadian poet Stephen Scobie wrote an epic poem about her. She is also the subject of a song by Canadian folk singer Eileen McGann (on her album Elements, 1989) in which Isabella continues her life as a free trapper with her son in Canada. Isabella Gunn proved she was the equal of any man in the employ of the Hudson's Bay Company at the time, making her story both tragic and heroic. Her fellow trappers admitted later that "Isabella worked at anything and well, like the rest of the men." Isabella lives on, not as an old woman buried in a pauper's grave but as the inspiration for song and poetry on both sides of the Atlantic.
…
Craic is essentially a feature of Gaelic life, both in Ireland and the Highlands of Scotland. Our next dinner guest was the epitome of good craic, for no gathering would be complete without Mairi Mhor nan Oran, Big Mary of the Songs. Born Mary MacDonald in Skeabost, Skye, Mary lived from 1821-1898. Mary was a nurse by training and both tall and broad, hence "Big" Mary. She once said she was 5ft 10, weighing 17 stone. She moved to Inverness and married shoemaker Isaac MacPherson. Her poetic interests were supported by her political interests, on the side of crofters who were being driven from their lands. Whilst working as a domestic servant, she suffered the humiliation of being charged with theft and was imprisoned for forty days in Inverness. She later moved to Glasgow and sometime later in life taught herself to read and write English. Her most famous songs are those supporting the crofters who were struggling against the landed interests of the time. She sang widely in her own day, but her songs are still performed by Highland singers and bands today. Oran Beinn Li, Coinneamh nan Croitearan and Eilean a' Cheò are most often performed.
…
Finally, in keeping with the democratic notions of good craic and hospitality, I would naturally like to resurrect some women from my own past. Scottish working-class women have kept our society together, have kept it running, and have done the really hard work. Whilst their men were at war, women kept food on the tables whilst resisting rent hikes and evictions. The wives and daughters of miners kept life going in the face of unemployment and tragedy. Here are some of those women: my own mother Betty, who raised three boys on her own at a time when single parenthood was nearly a crime. Her grandmother Jessie, born into a Scottish regiment in India, who raised her in Edinburgh. My great-great-great grandmother, Grace Stewart, who patiently reared children through famine and war and lived to her eighties in Perthshire. All these women could sing and tell stories of their own lives which would enhance any gathering. Some stayed in Scotland, some came from India and others went to America and Canada. The local thus becomes international, also typical of Scots and Scotland. Of course there will always be room for Scott, Stevenson, and Burns but not at the expense of our redoubtable women!
I think it is natural and right that any man in Scotland should defend, admire and respect what women have done for all of us. What success I have had as a writer I owe to a long line of Scottish women who fought for what we now take for granted. I owe them my life. Of course, they should sit at my table.
↑