Spring-Summer 2021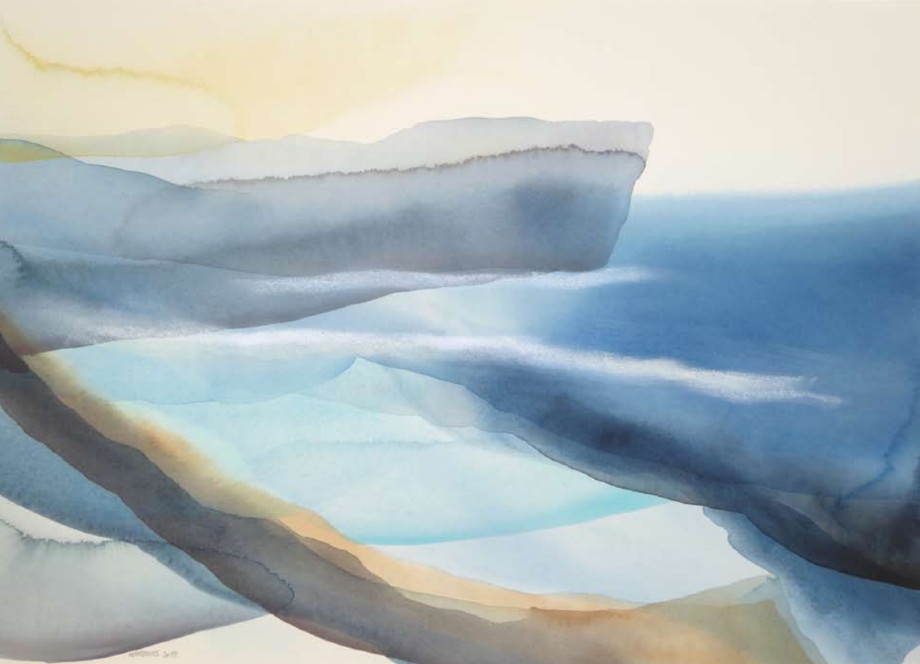 LEONIE CHARLTON follows pony paths, DEBORAH MOFFATT muses on Mexico, CHRIS ARTHUR asks "What is it like to be alive?", LINDA CRACKNELL gets castaway inspiration from RLS, WILLIE HERSHAW introduces poems by the late DONALD MACKAY, IAN STEPHEN speaks in three voices, PLUS many more stories and poems, news and an effusion of reviews.
Sgrìobhah ùr Gàidhlig ann an Tuath le ALASDAIR CAIMBEUL, AONGHAS PHÀDRAIG CAIMBEUL, MAOILIOS CAIMBEUL, SANDAIDH NICKDHÒMHNAILL JONES, MÀRTAINN MAG AN T-SAOIR, PÀDRAIG MACAOIDH, IAIN S. MAC A' PHEARSAIN, IAIN URCHARDAN, CHRISTOPHER WHYTE / CRÌSDEAN MACILLEBHÀIN
---
Editor: Kenny Taylor
Gaelic Editor: Rody Gorman

---
Editorial
The blossoms and birdsong of spring seem especially fine this year, as people emerge, blinking, into the light of post-lockdown days. Part of the challenges and sorrows of the past year is reflected in some of the writing in Gaelic, Scots and English in this issue.
But another – positive – effect of recent restrictions seems to have been to boost the output of many writers and small publishers in Scotland. Submissions of new work to Northwords Now have reached record levels. I'd like to thank all those who did submit poetry and prose through our website, but whose writing we couldn't include, and to say: 'keep trying – we appreciate your interest.'
To give ideas for possible reading and fresh inspiration, whether indoors or out, the reviews section has expanded to six pages for this issue. Within it, you'll see how seven writers responded to a wheen of new publications, including a dozen recent poetry collections.
We'll also be running some reviews on this recently re-vamped website, as well as having a rolling programme of audio-visual, news and archive material to refresh our homepage between publication of new issues. Thanks to many of our distribution outlets re-opening, we've also had a return to printing many thousands of copies – something that wasn't possible last year.
You can find a list of Stockists here. We can't guarantee they'll still have a print copy when you get there, but we do know that every one of these Northwords Now supporters will be worth your visit.
Kenny Taylor, Editor
---
Issue 41 Index
Pony Paths
Story by Leonie Charlton
The Oak on Allt Coire Mhàrtuin
Poem by Leonie Charlton
Urlar
Poem by John Bolland
Dithis
Poem by John Bolland
Suibhal
Poem by John Bolland
Homecoming
Poem by Anna Macfie
Ware
Poem by Cáit O'Neill McCullagh
Glacialis, the Blue Fulmar, flies south
Poem by Lydia Harris
The Quoybirse Stone
Poem by Lydia Harris
You're Breaking Up
Poem by Mareth Burns
He, For One, Did Not Need the Blood of Those Who Loved Him
Story by Kevin MacNeil
The Museum of Loss
Story by Peter Davidson
Carved
Poem by Patricia McCaw
A possible Kerouac
Poem by Deborah Moffatt
The Turn
Poem by Deborah Moffatt
The Bride
Poem by Deborah Moffatt
Saints of Central Station
Poem by Marion McCready
A Rainbow Kneels on the Shoulders of Dun na Cuaiche
Poem by Marion McCready
Lockdown
Poem by Marion McCready
MRI
Story by Ian Tallach
The Lift
Poem by Howard Wright
The Borrowed Days
Poem by Jennifer Morag Henderson
The Daft Days
Poem by Jennifer Morag Henderson
Fresh-Landed, Copenhagen
Poem by Robert Alan Jamieson
Reynisfjara
Poem by Kevin McGowan
Latvian Fall
Poem by Kevin McGowan
Four poems bringing my Mexican family across the Atlantic Ocean to Scotland
Poem by Matthew del Valle
What is it Like to be Alive?
Essay by Chris Arthur
To the Mother & Child in Orbit by Grand Design
Poem by Molly Vogel
The Shepherdess
Poem by Molly Vogel
Two Lockdown Tales
Story by Kevin Crowe
Seed Time
Story by Amanda Gilmour
The Crimson River
Story by Linda Blackwood
A Glass Darkly
Poem by Donald Goodbrand Saunders
Balquhidder, Blessing of Angus
Poem by Donald Goodbrand Saunders
Donald Mackay – An Appreciation
Article by Willie Hershaw
Beyond the Split Stane
Poem by Donald Mackay
Seeing Scotland
Poem by Donald Mackay
The Master
Poem by Donald Mackay
Theses
Poem by Donald Mackay
Crash
Poem by Donald Mackay
At the Ball
Poem by Donald Mackay
The Beast
Poem by Donald Mackay
The Vestigium
Poem by Donald Mackay
The Book
Poem by Donald Mackay
SS Great Britain
Poem by Donald Mackay
A
Poem by Donald Mackay
To the Year's End
Poem by Donald Mackay
The Writer, the Island and the Inspiration
Essay by Linda Cracknell
Tiger-man
Poem by Suria Tei
Bananagrams
Poem by Suria Tei
Hai-land-ku
Poem by Colin Bramwell
Your Wish
Poem by Colin Bramwell
Tonight
Poem by Colin Bramwell
Deep Close
Poem by Colin Bramwell
Highland Cathedral
Poem by Larissa Reid
Depth Sounder
Poem by Larissa Reid
Sunwise
Story by Ian Stephen
Voice
Poem by Seth Crook
Yoga by Zoom
Poem by Seth Crook
oyster sonnet
Poem by Issy Thompson
Help Wanted
Story by Alistair Lawrie
The Green Muse
Poem by Tristan ap Rheinnalt
The Bothy
Poem by Romany Garnett
Sheela Na Gig, Rodel
Poem by Lynn Valentine
The Cleaners
Poem by Lynn Valentine
Witness
Poem by Lynn Valentine
Soon Awa
Poem by Edith Harper
Legacy
Poem by Edith Harper
Wheelbarrow
Poem by Sharon Black
Incubation
Story by Aoife Wren
A Life
Poem by Jenny Fothergill
Dry Eyes of Frozen Fishes
Story by Ngan Nguyen
Black Bob – Dandy Wonder Dog
Poem by Julian Colton
Sartorial Evidence
Story by Jennifer Henderson
Fish-Man
Story by Evan Marsco
The Quarant by Graham Bullen
Review by Cynthia Rogerson
D by Michel Faber
Review by Cynthia Rogerson
Productive Doubts
Review by Ian Stephen
Reviews
Review by Beth McDonough
'the unfinished hut' Gerry Loose
Review by Ian Stephen
Arrivals of Light by Robin Fulton Macpherson
Review by Chris Powici
The Nine Mothers of Heimdallr by Miriam Nash with artwork by Christina Edlund-Plater
Review by Chris Powici
Leaving Camustianavaig by John Beaton
Review by Anne MacLeod
Morgan & Me - A Memoir by Hamish Whyte
Review by Anne MacLeod
Rehearsals for the Real World by Robin Lindsay Wilson
Review by Shane Strachan
Mother, Nature, Aoife Lyall
Review by Alice Tarbuck
Four Reviews
Review by Richie McCaffery
Cainnt na Creige
Poem by Alasdair Caimbeul
Beinn Eadarra
Poem by Alasdair Caimbeul
Poetry
Poem by Aonghas Pàdraig Caimbeul
Rudan Do-chreidsinn a thachair
Story by Maoilios Caimbeul
Beannachd na Banachdaich
Poem by Sandaidh Nicdhòmhnaill Jones
A' cheist agam - sa chànan eile
Poem by Sandaidh Nicdhòmhnaill Jones
Ciad Cheumannan Fo Ghlais
Poem by Màrtainn Mac an t-Saoir
Chualas do ghuth sa bhalbhachd
Poem by Màrtainn Mac an t-Saoir
Slànachadh
Poem by Màrtainn Mac an t-Saoir
Pluto
Poem by Pàdraig Macaoidh
ceasnachadh na gaoithe
Poem by Iain S Mac a' phearsain
seann chleòc
Poem by Iain S Mac a' phearsain
Dàin aig Àm a' Ghalair
Poem by Iain S Mac a' phearsain
smodal bhreug
Poem by Iain S Mac a' phearsain
Mostra di Su Benatzu
Poem by Iain S Mac a' phearsain
Eagrasan/Ekphrases
Poem by Crìsdean Macillebhàin
Blas
Poem by Iain Urchardan
Ron Beard Interviews Leonie Charlton
Audio by Ron Beard and Leonie Charlton
Download the Tuath Supplement PDF
Download NorthwordsNow Issue 41 PDF
↑